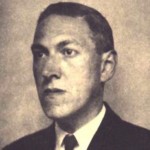 After the overall fizzle of DC's so-called "New 52″, the remarkably ill-conceived and even more poorly executed Before Watchmen, my ongoing disinterest in anything that Marvel's House of Ideas — or should that be House of "Ideas"? — has to offer, to say nothing of the genuinely heartbreaking news that Dave Sim is likely turning his back on comics altogether… well, the news that Alan Moore is working on a new miniseries about the life of H.P. Lovecraft has gotten me excited about comics again.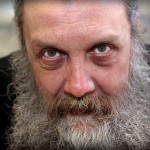 As with last year's work of (intensely disturbing) genius Neonomicon, Moore says he's only doing this latest project to pay his tax bill. On one hand, it sounds like he's undermining his own interest and enthusiasm for the work — if that's the case, I shudder to think how much more affecting Neonomicon would have been if he'd really put his heart into it — but really, isn't that what motivates most writers* day-to-day . . . paying the bills?
For whatever reason, a new book from Alan Moore is good news to me. Apart from his ongoingly awesome League of Extraordinary Gentlemen, we haven't had much from him since Neonomicon.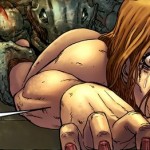 Neonomicon is one of the few books that I hesitate to recommend. Not because it isn't a masterpiece (it isn't, but it is at the very least excellent), but because the brutal mix of horror, sexuality, and violence is likely to strain even the most sturdy of sensibilities. The unflinching precision of Jacen Burrows' artwork only makes things worse (in a good way, of course).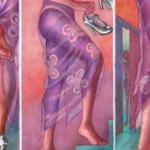 Oddly enough, the only other book that fills me with a similar hesitation is also by Alan Moore: His work with Melinda Gebbie on Lost Girls is, again, quite excellent. However, the exploration of sexual awakening through the eyes of treasured characters from classic children's literature has (perhaps deliberately) strained many a reader's sensibilities around the world. In all seriousness, it is a dirty dirty book. And well worth reading.
Likewise, Neonomicon is also a dirty dirty book — though it explores an awakening that draws on far deeper, darker waters than Lost Girls. I can imagine that many readers might accept Lost Girls delicate navigation of the boundaries between pornography, erotica, and outright smut — or, at the very least, allow themselves to be titillated by it.
Neonomicon doesn't allow you that — at least, it shouldn't. If you find anything in Neonomicon titillating, you might need to sit down and have a good long look at yourself.
Which is, maybe, the point. Each of these books uncovers — perhaps even polishes — different facets of human sexuality. If you recognize your own face reflected there, it might be worth taking a close look, no matter how awkward or uncomfortable it makes you.
Either way, Alan is going to be poking at your squishy bits. So be warned.
I didn't start this post planning to review (however briefly) either of these books. But after such a dearth of good comics over the past few years, the news of a new series by Moore — especially one about the life of H.P Lovecraft — is very welcome indeed.
And I'm looking forward to seeing what new facets Moore reveals to us this time…
_____________________________
* Excepting those with cushy day jobs in advertising, of course.