I wrote a little something about bedtime stories for my friend Jeff Hite's website. Here's how it begins…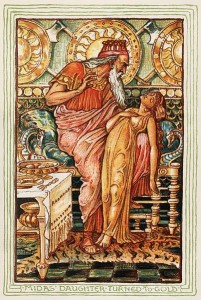 A few nights ago I was sitting with my daughter Sophie, looking through A Children's Treasury of Mythology. She's three years old and one of her favorite things is to go through the book and name the various gods and mortals and monsters in Margaret Evans Price excellent illustrations from 1924.

It is a point of pride for my wife and me that our daughter can recognize the Gods by sight.